EUROSHOP 2020, the world's no.1 retail trade fair, was held in Messe Dusseldorf Convention & Exhibition Center from Feb. 16th to 20thfor 5 days. Emeno participated in the event, with the theme of "EAS Retail Loss Prevention", which showed Emeno EAS Acousto-magnetic Technology. Emeno has had a great breakthrough in the AM technology in various aspects including own development core boards, high stability, highly anti-interference, accurate and no false alarms. Most of the clients visiting were amazed by its elegant & unique design and super detection performance. The following are the highlights of the Emeno booth.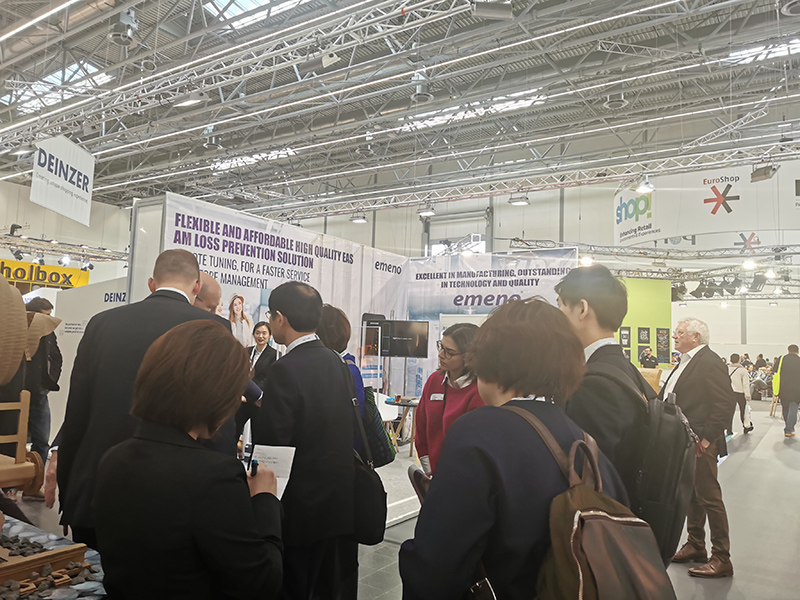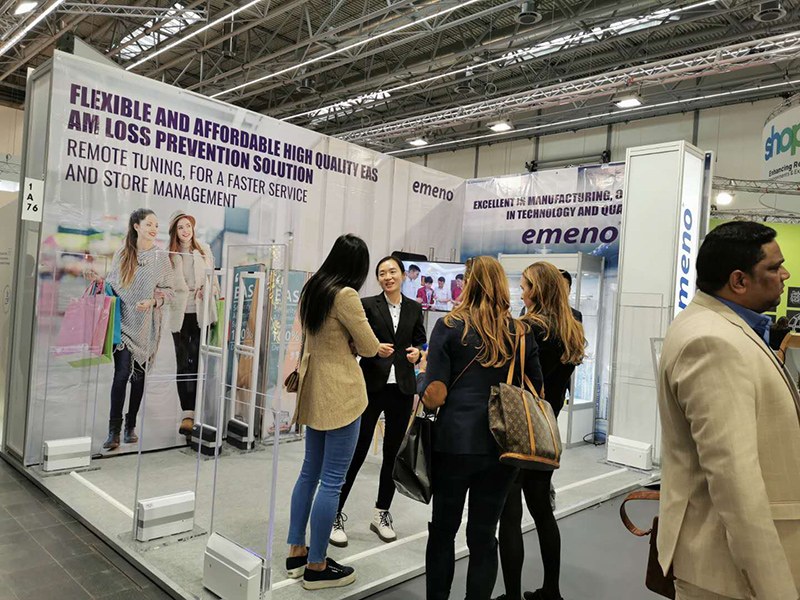 In order to let EAS experts have a better understanding of the new remote tuning service function, we have set up a WIFI demo on our EAS system, with a mobile APP, to demonstrate how we can offer remote service from anywhere like China to Europe or any countries, how they can make device and store management, and the synchronization is as same as PC tuning.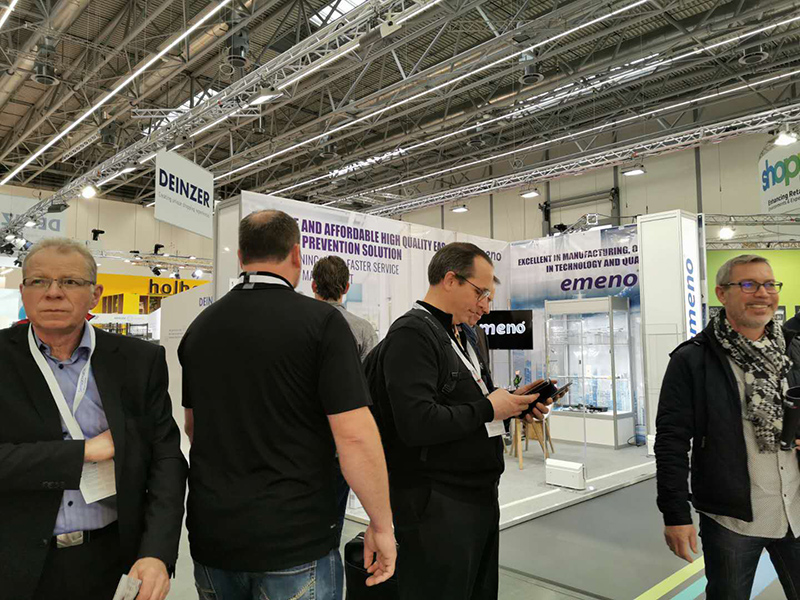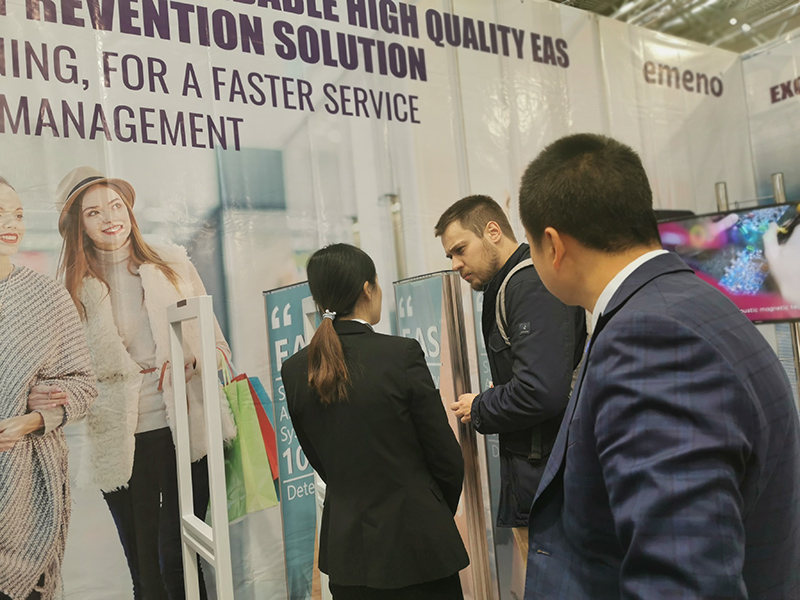 As one of the leading EAS security solution leading providers, our principle is always to listen to the market. In recent years, the China has been following US, Europe technology than ever because of the technology. However, the concerns of profitable and cheaper price also come behind. In order to ease these concerns, Emeno has strived year over year for a solution, and finally, we can confirm that blockchain is the end of these concerns. Emeno will keep improving the solutions with the best products to satisfy the customer's needs, to make a better retail world.