Emeno is not only committed to improving the performance of the EAS anti-theft system, but also continues to innovate and design the EAS anti-theft device in appearance to meet the ever-changing needs of retailers.
The model of AM series anti-theft device has a modern acrylic frameless design, and the overall shape is transparent and exquisite, it can perfectly integrate with the interior decoration of clothing stores, cosmetics stores, shoes stores, supermarket, boutique stores, maternal and child products store etc. It is an ideal choice for retail environments. Also, we uses high-end acrylic material, has a transparent and bright appearance, coupled with a frameless design, smooth and beautiful lines, makes the store layout more beautiful and improve consumers' shopping experience.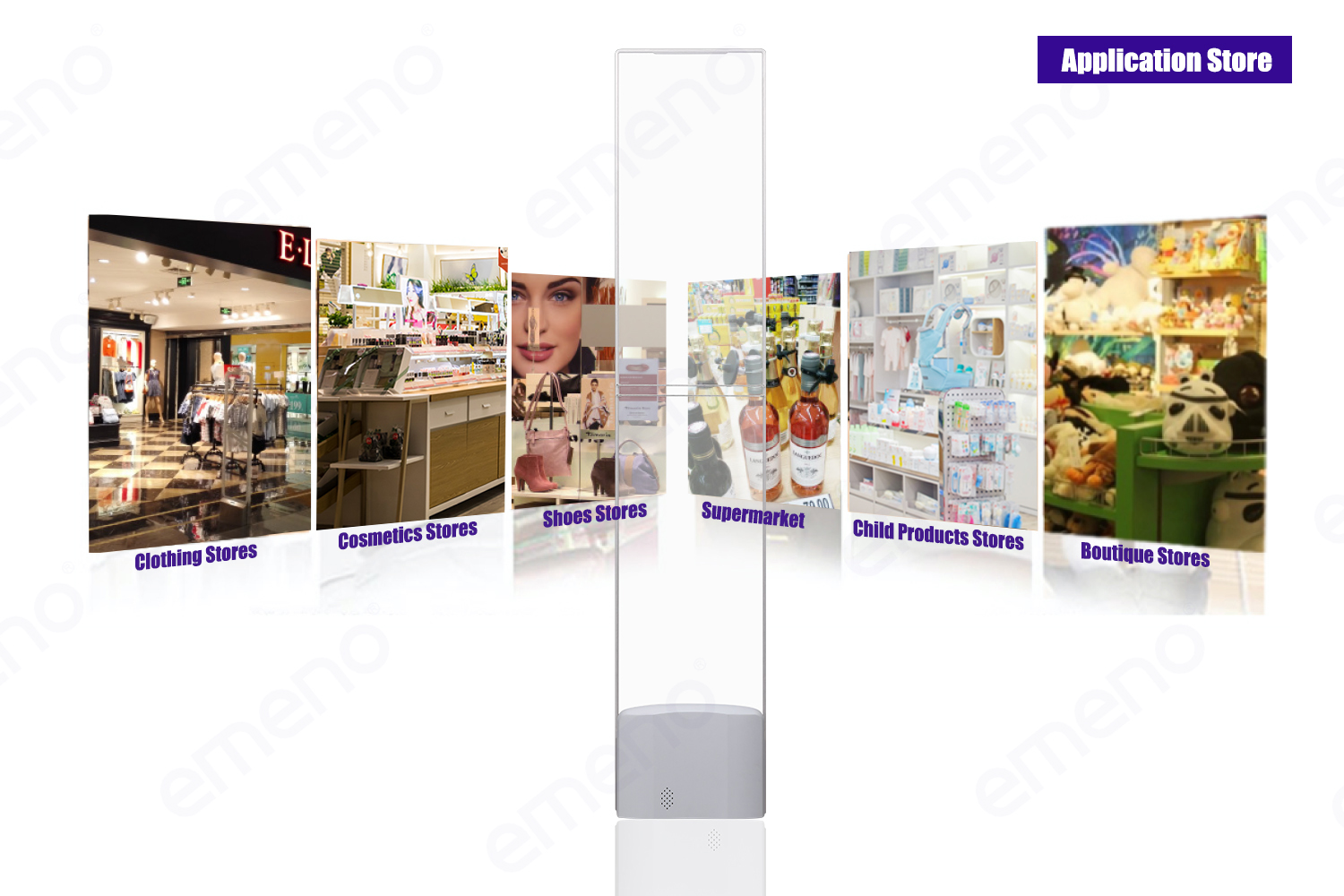 Our AM series anti-theft device has an open frame structure, the side of the acrylic panel adopts the industry's original "Side Winding Method", the coil is embedded in the acrylic panel to improve the overall aesthetics of the anti-theft device. "Side Winding Method" breaks the traditional anti-theft device wire placement design, which is the result of our company's design and R&D department's efforts to innovate, discovering and make a bold breakthrough!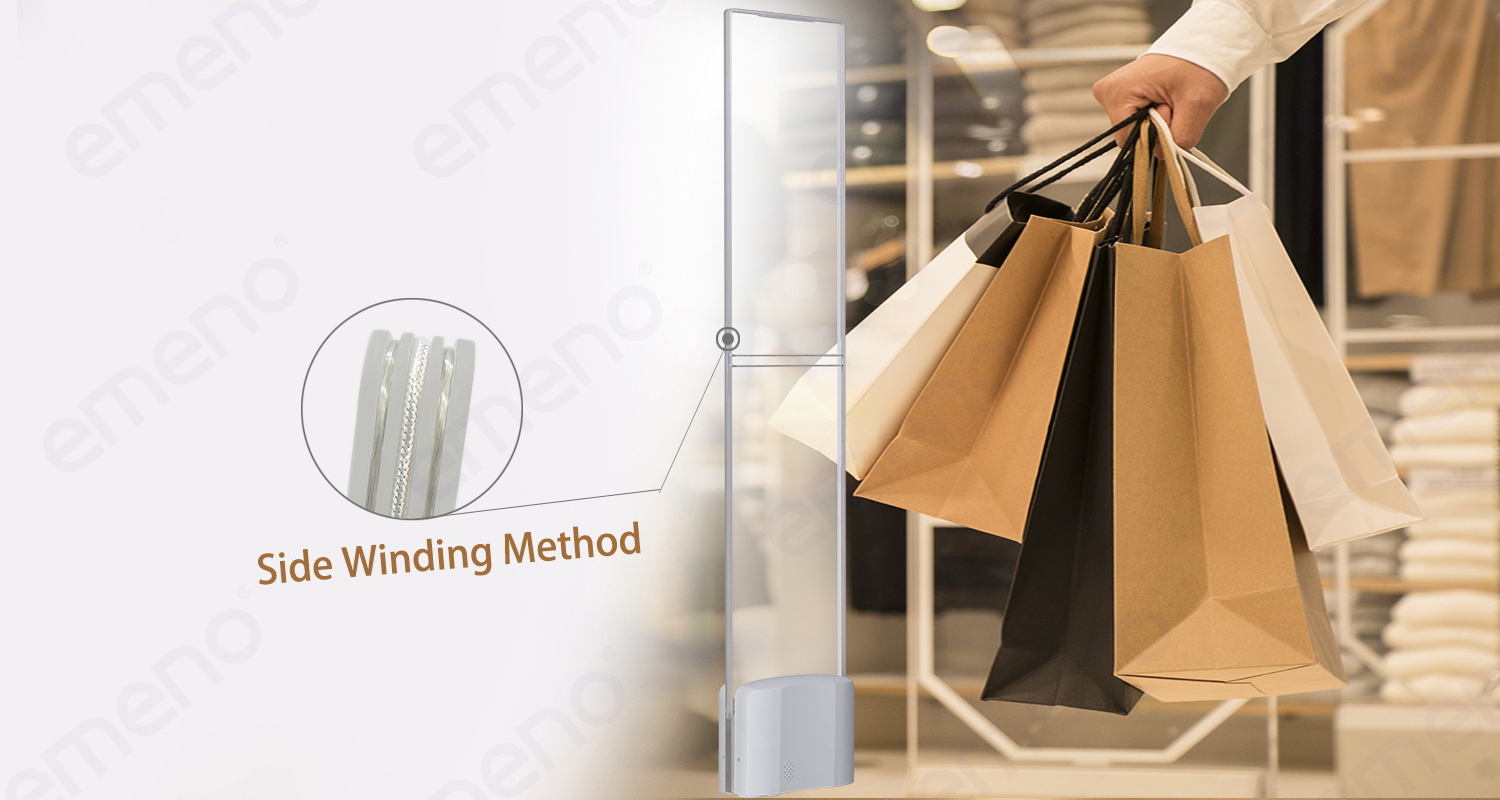 Moreover, our AM anti-theft device adopts the original AM100 main board which independently developed by Emeno. One master can connect with two slaves, and it can be simply set as a transceiver, transmitter or receiver. Customers can choose according to different installation environment.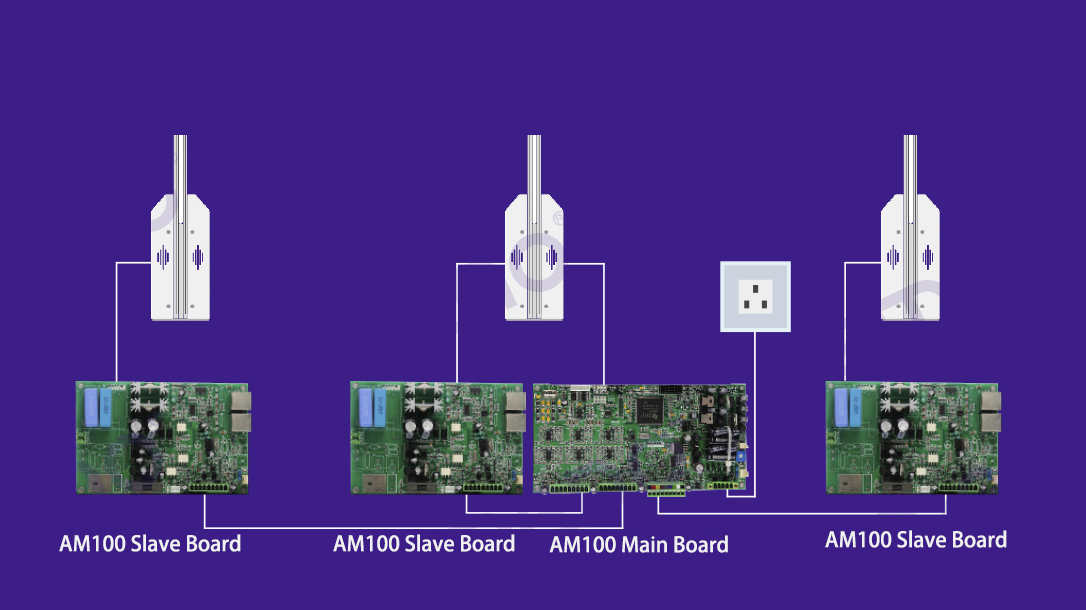 The device provides excellent detection of 58Khz DR soft and hard labels. The detection distance between the two anti-theft antennas can be as high as 1.4-1.6 meters for soft labels and 1.6-2.2 meters for hard tags. It is an ideal choice for shops with wide or multiple exits.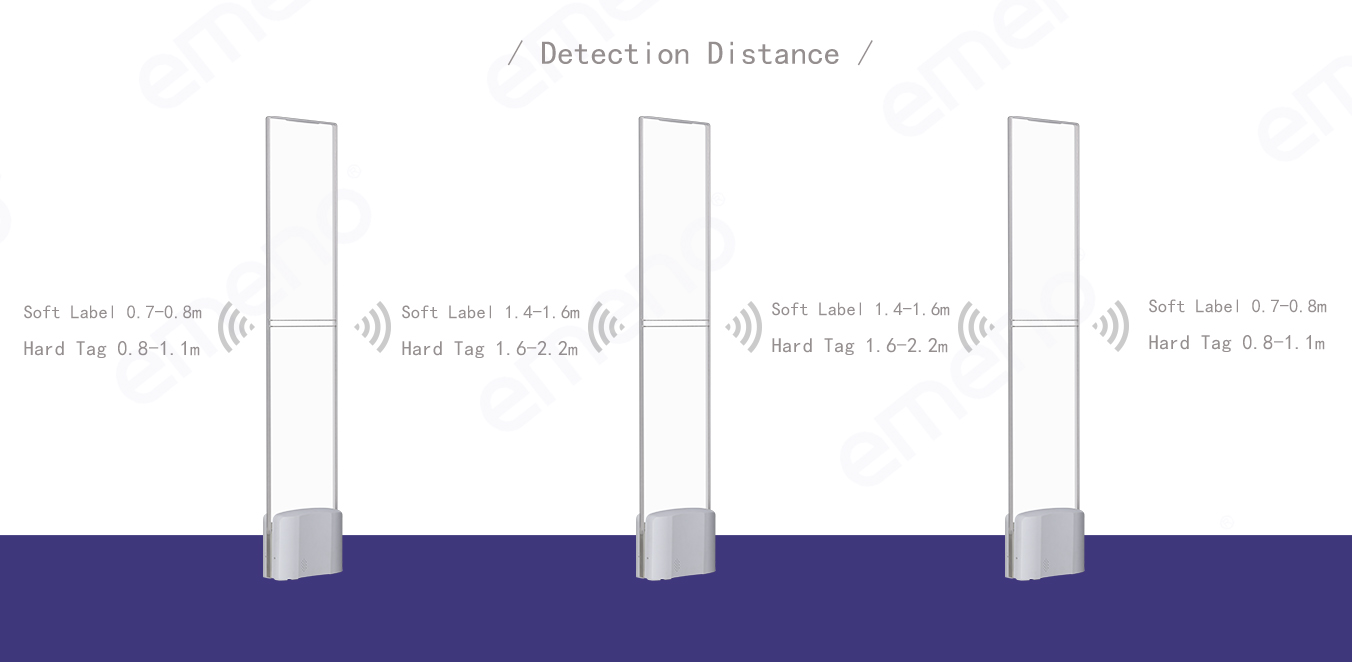 This AM anti-theft device adopts independent sound-light alarm, which can feed back the alarm source for each anti-theft door. Its excellent digital signal processor algorithm and filter technology can automatically adjust according to changes in the environment, ensuring excellent performance in a high-noise environment and strong anti-interference performance.
It's worth noting that in terms of device functional feedback, our Emeno AM anti-theft device has unique dual-color LED alarming light, whenever a tag signal is detected, the red and blue LED lights will flash alternately, and we based on the personalized needs of customers, in the choice of flash light color, we can support custom. The exchanged flashing lights, not only is the color cool, but also has a strong sense of technology, this will bring visual enjoyment to customers and let them deepen the impression of the store! In all, our AM anti-theft device is a collection of internal technology and external appearance, all in one high-end quality anti-theft device.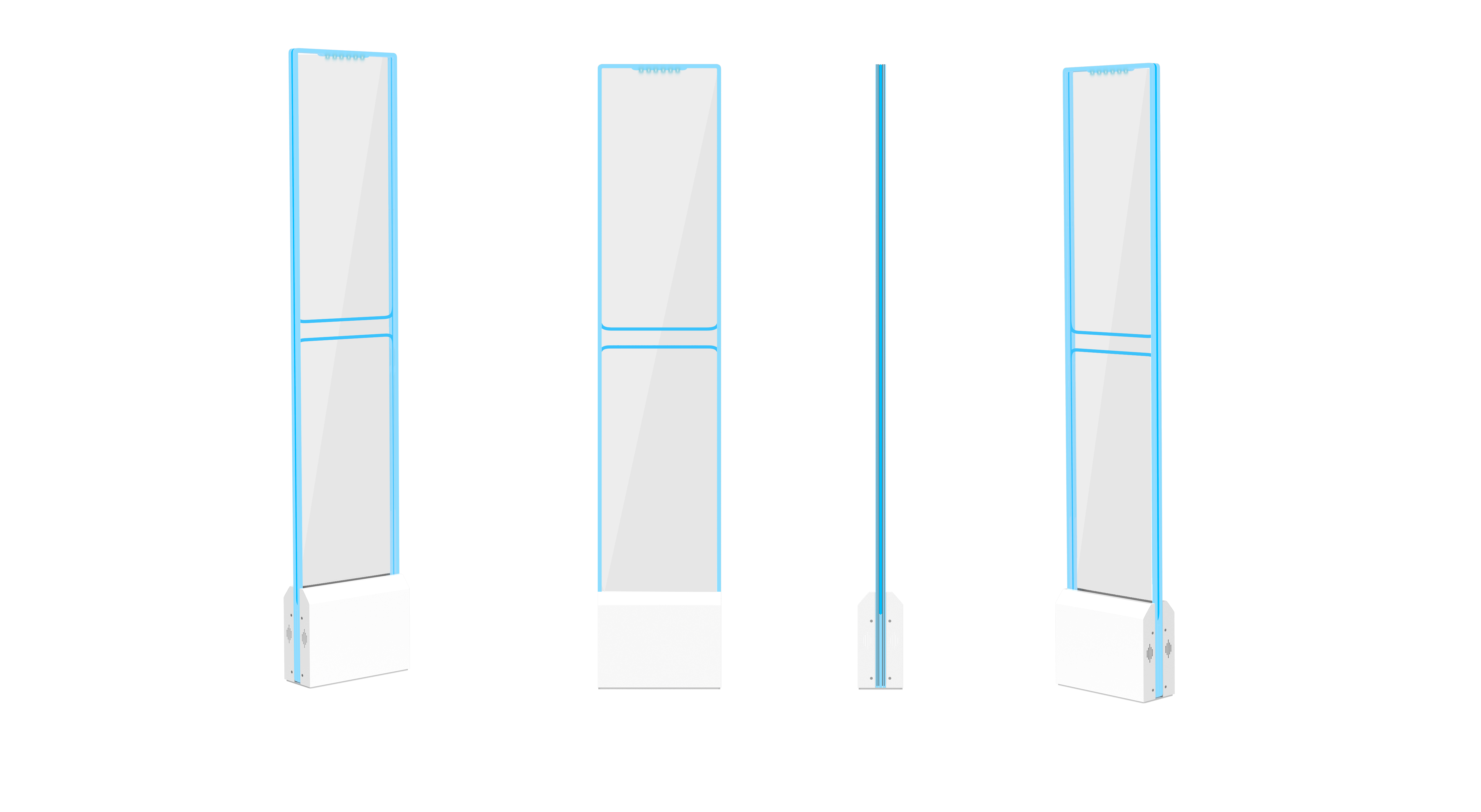 At present, Emeno acrylic frameless series including AM9600, AM8089, AM9800 and AM9800X. Because of its unique design and high-quality anti-theft function, it is deeply loved by our customers.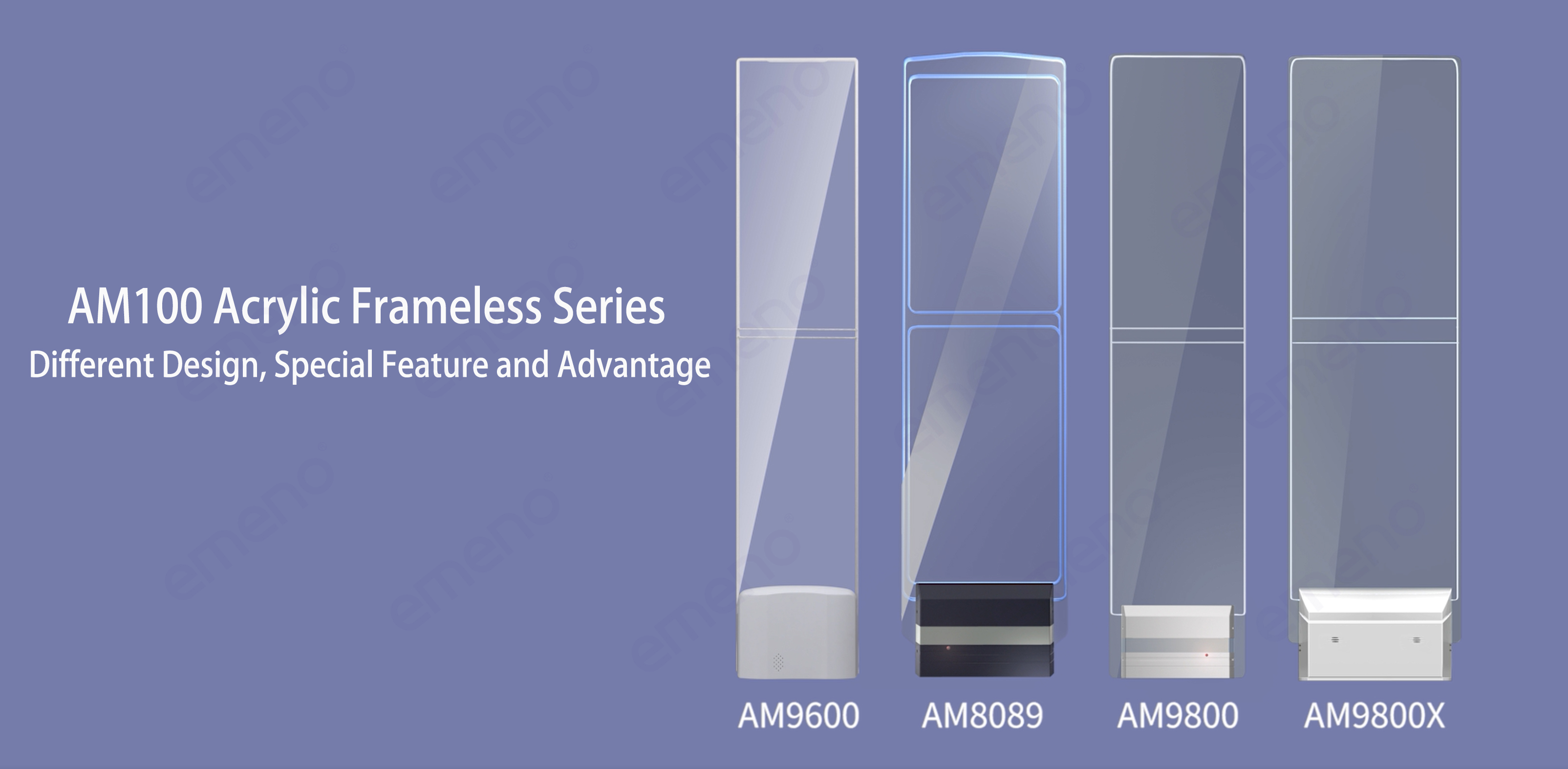 Our Vision:
1. To be a world-class solution provider of anti-theft and retail smart management solutions for supermarkets.
2. To be an international brand of AM technology leader.
3. Customer-oriented, continue to invest in scientific research, provide the highest quality products and our best services.